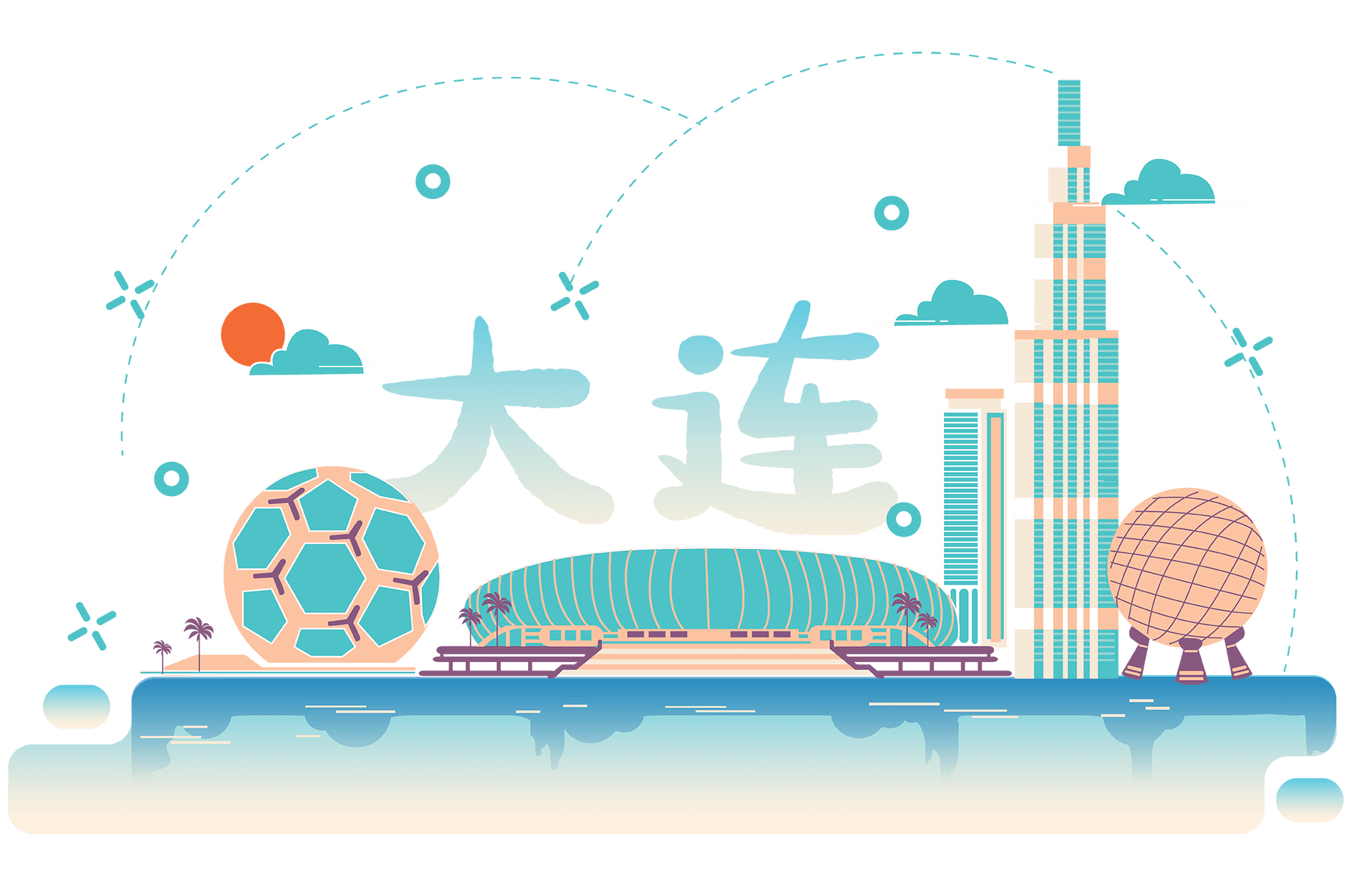 Dalian (大连) - the "Northern Pearl" and summer resort of China - is also called 'the football city' and 'the fashion city' in China, and it is located at the tip of Liaodong Peninsula. To the east, is the Yellow Sea, and to the west is the Bohai Sea. It is a major city and seaport in the south of Liaoning Province.

In Dalian, you can't help but come to love the delicious seafood and lively International Beer Festival at the end of July. There is also the beautiful scenery of Binhai Road, the geological wonders at Golden Pebble Beach, the historical ruins of Lushunkou and the Ocean Park at Tiger Beach, a favorite for children.

▪ Chinese Name: 大连
▪ Location: Northeast China
▪ Area Code: 0411
▪ Time Zone: (UTC+8)
▪ Location: in the north-east of China.
▪ Area: 12,573 square kilometers
▪ Population: 6.08 million
▪ Post Code: 116000
▪ Best Time to Visit Dalian: April to October
▪ How to Get There: Flights from Beijing (1.5-2 hours), Shanghai (2 hours), Guangzhou (4 hours), Harbin (4 hours), etc. and bullet train from Shenyang (1.5-4.5 hours), Harbin (3.5-5 hours), Beijing (4-5 hours), etc.


Top Dalian Attractions (Learn more)
Xinghai Square
星海广场

Golden Pebble Beach (Jinshitan)
金石滩

Tiger Beach (Laohutan) Ocean Park
老虎滩海洋公园

Bangchui Island
棒棰岛

Binhai Road
滨海路


Local Food

With a coastline as long as 1,906 kilometers, accounting for 73 percent of the total length of the coastline of Liaoning Province, seafood unsurprisingly becomes the satisfaction for Dalian's appetite. The seafood here is equal to its southern counterpart in Guangdong Province and there are numerous restaurants in the city providing a wide variety of top-quality seafood at very reasonable prices.


Emergency phone numbers

▪ 110 for police
▪ 112 for traffic police (emergency only)
▪ 119 for fire services
▪ 120 for medical assistance or an ambulance
If you encounter a really complex situation, call 110 first.