ICCMS
2023
June 16-18, 2023 | Hybrid Conference (Dalian, China & Online Conference)
The 15th International Conference on Computer Modeling and Simulation (ICCMS 2023) was held in Dalian, China during June 16-18, 2023. ICCMS 2023 was organized by Dalian University of Technology, China, co-organized by Chongqing University of Posts and Telecommunications, China.
The speakers were Prof. Gabriel Wainer, SCS Fellow, Carleton University, Canada; Prof. Jian Sun, Tongji University, China; Prof. Xiong Li, Sun Yat-sen University, China; and Associate Research Fellow Qince Li, Harbin Institute of Technology, China

ICCMS 2023 provided a professional exposure and exchange platform for academicians, researchers, scientists, engineers and technologists internationally, who focus on the field of Computer Modeling an aborate through conference discussions.



The official website of Dalian University of Technology, China posts ICCMS 2023 conference information.


Excellent Paper Presentation Winners
▶ Computer Simulation of Nonlinear Mixed-Effect Models with Ordinary Differential Equations for Genetic Regulation
Aimin Chen, Tianshou Zhou and Tianhai Tian
Presenter: Tianhai Tian, Monash University, Australia
▶ Model-Based Design and Implementation for Spread Spectrum Communication System
Xiongfei Li, Xiaoling Lai, Yangming Guo, Pengfei Xu, Ji Liu, Shangcheng Li and Guochang Zhou
Presenter: Xiongfei Li, Northwestern Polytechnical University, China
▶ Comparison of Plaque Stress, Strain and Flow Shear Stress of Coronary Plaques with and without Rupture Using Optical Coherence Tomography Image-based Fluid-structure Interaction Models
Chen Zhao, Rui Lv, Liang Wang, Zhanqun Gao, Yishuo Xu, Xiaoya Guo, Xiaoguo Zhang, Jian Zhu, Genshan Ma, Haibo Jia, Bo Yu and Dalin Tang
Presenter: Rui Lv, Southeast University, China
▶ Research on The Interface Design of WeChat Applet for Qiang Water-grinding Lacquerware Based on KANO-QFD Method
Yu Jiang, Di Lu, Guanghui Huang and Fangtian Ying
Presenter: Yu Jiang, Beijing Normal University, School of Future Design, China
▶ Prediction and Analysis of Container Terminal Logistics Transportation Time Based on Simulation Interactive Modeling: A Case Study of Ningbo Port
Ruoqi Wang, Jiawei Li and Ruibin Bai
Presenter: Ruoqi Wang, University of Nottingham China, China
▶ Flight Simulator Column Force Modeling by System Identification
Xiangqun Cai, Xiaoyong Lei, Shuling Dai and Weiqi Li
Presenter: Xiangqun Cai, Beihang University, China
Onsite Activities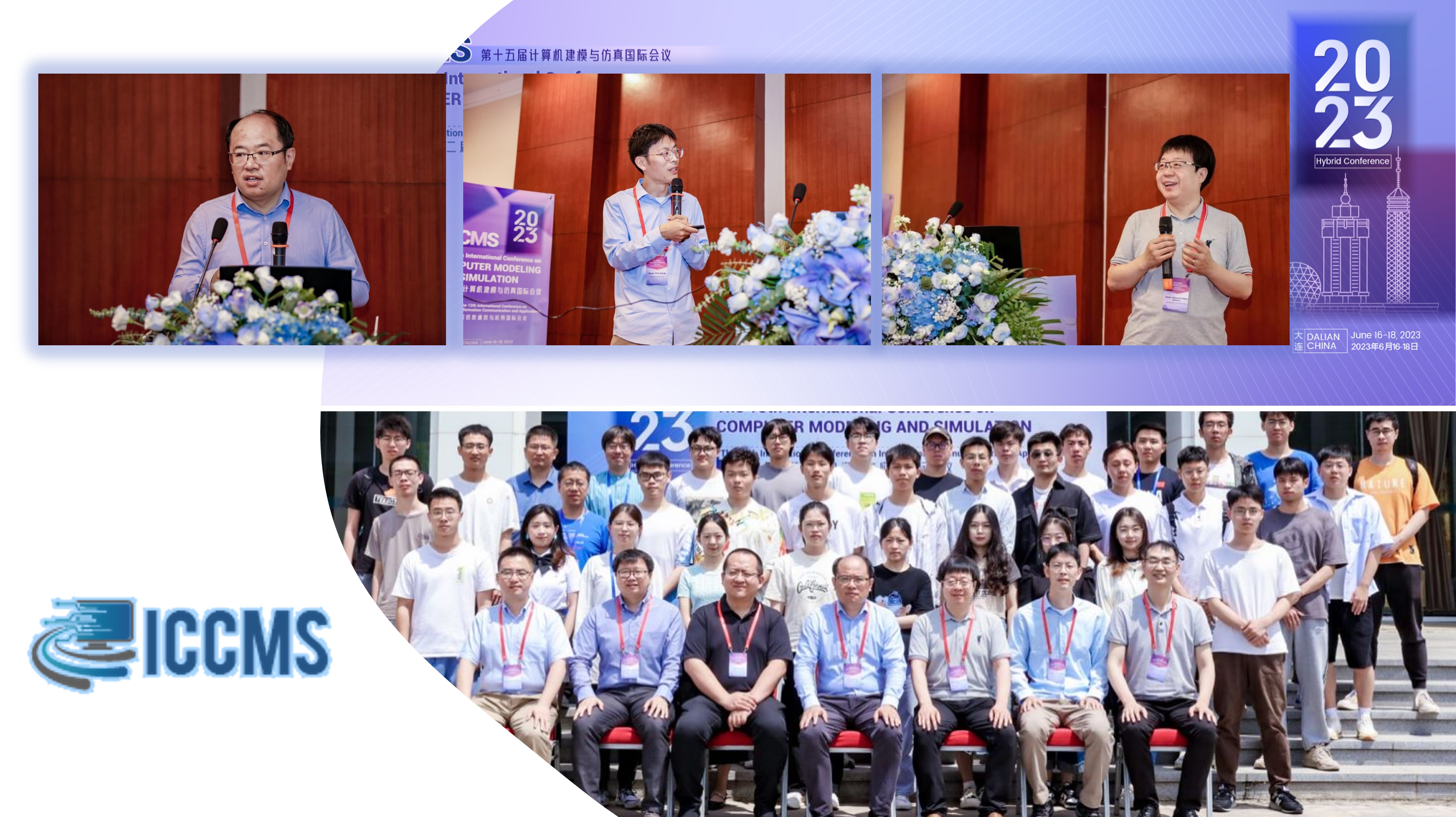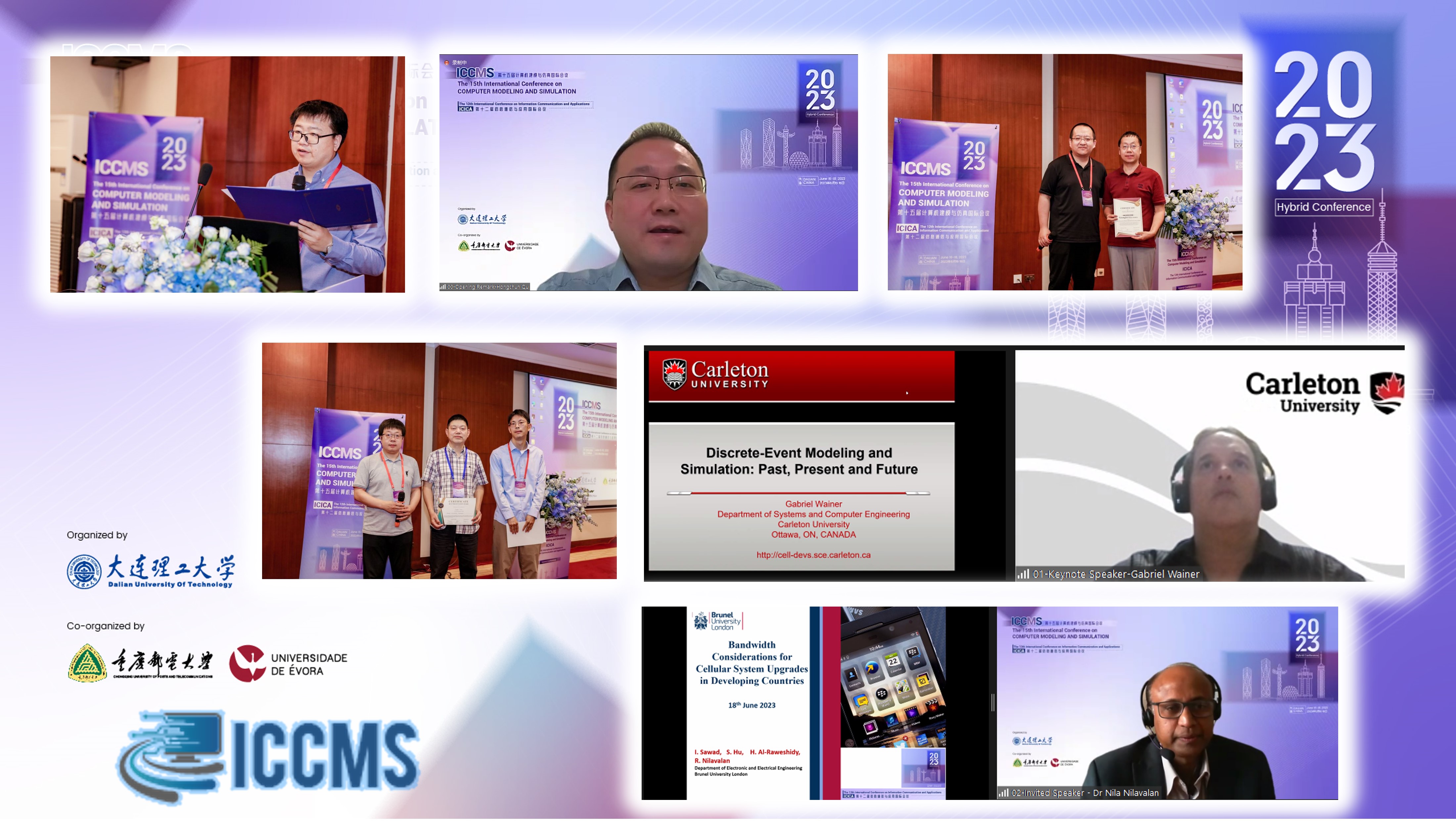 Invited Speakers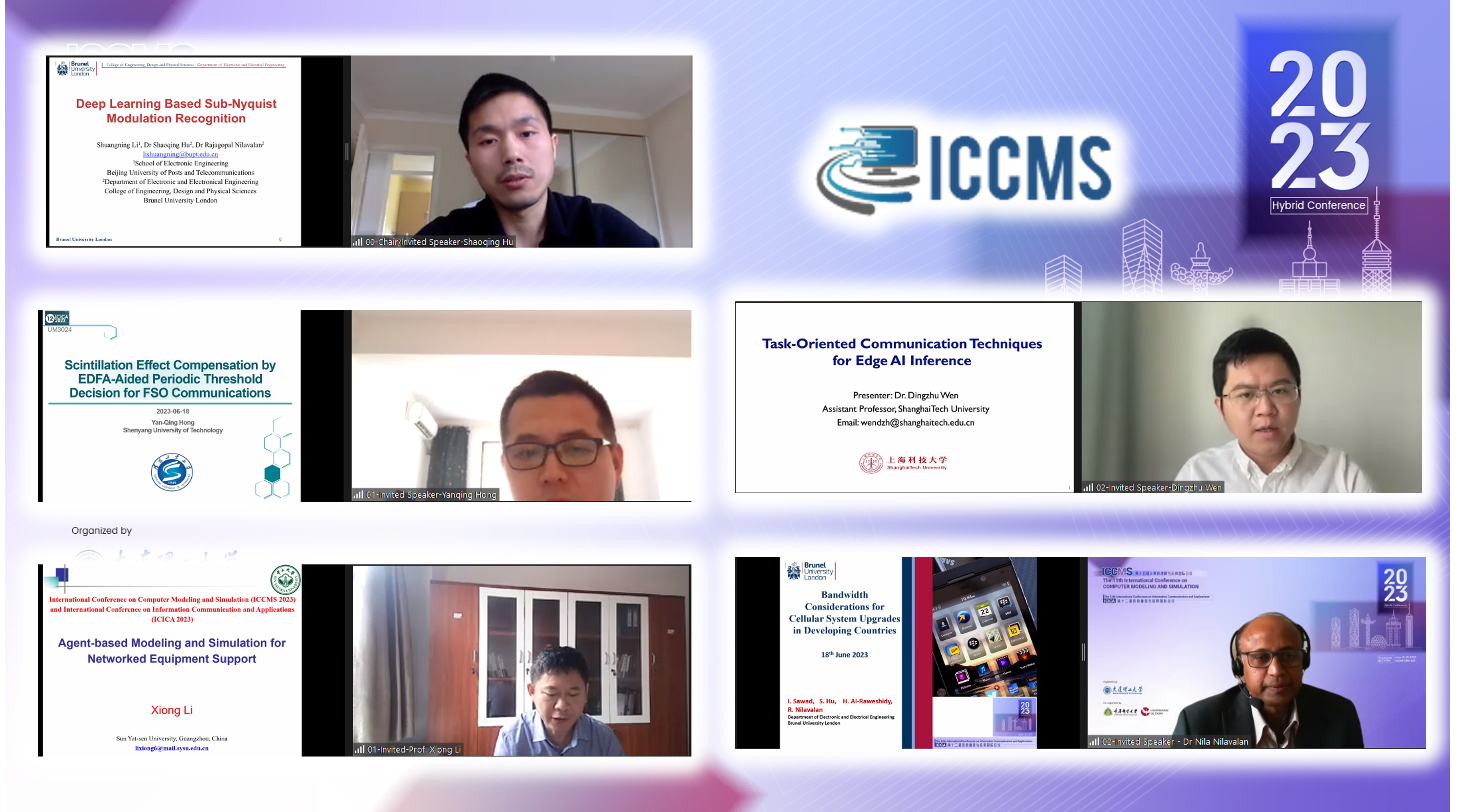 Online Parallel Sessions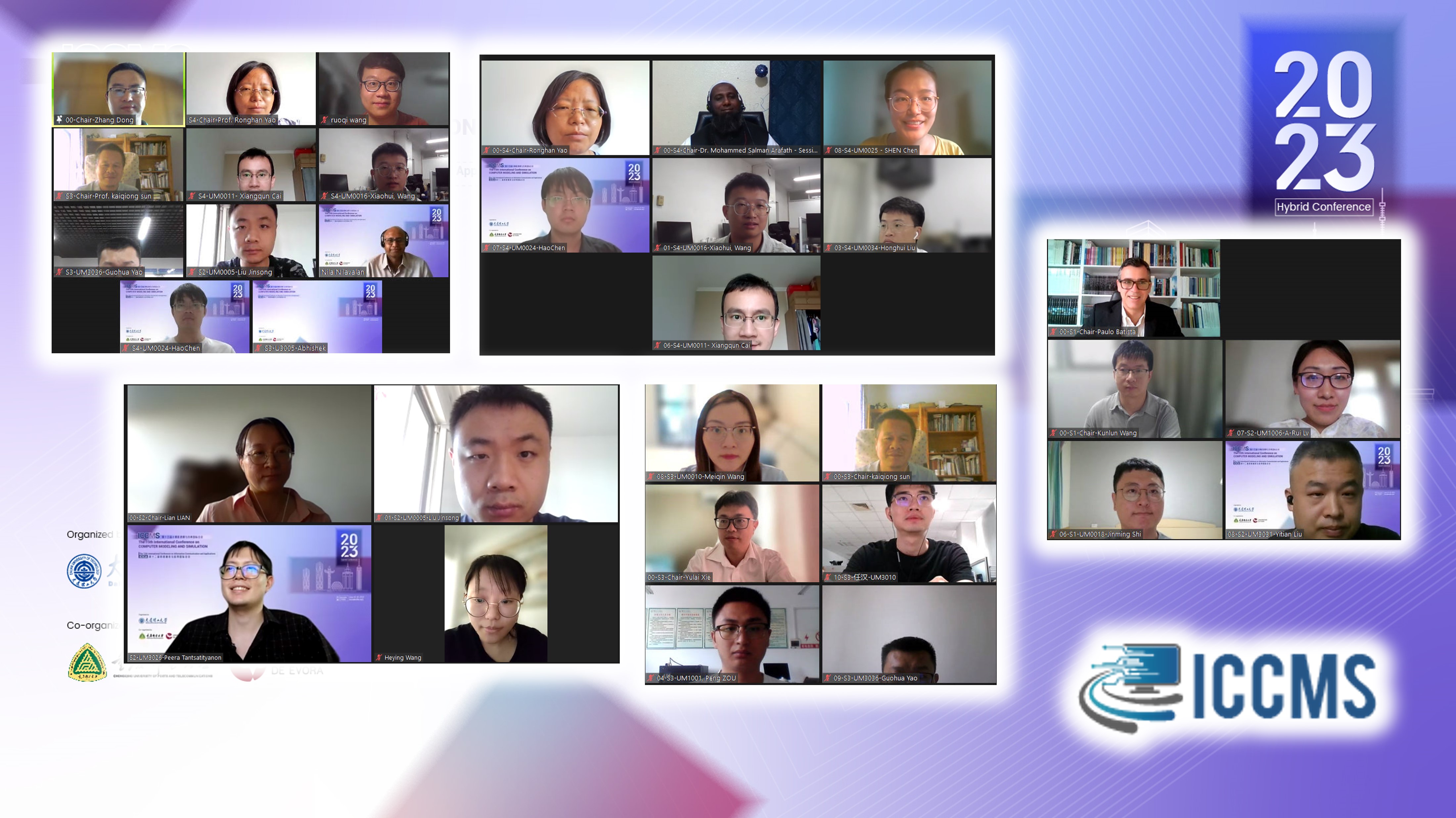 ICCMS 2023 Proceesdings